Gold Run Condos : Indicator of general Boulder RE Market
I've been studying the Gold Run Condos and Boulder real estate market for years and have plenty to share with you so write this down because it will bring you right back here anytime you need to reference Gold Run Condos data:
www.GoldRunBoulder.Info
Why study Gold Run Condos?
Gold Run Condos is located in the heart of Boulder. Just a block or two from CU Boulder and the 29th Street mall, it is uniquely positioned to offer residents a car-free lifestyle. Boulder Creek bike path runs through Gold Run, connecting cyclists and walkers to amenities, downtown Boulder and other bike paths too. It is the only complex with expansive park-like grounds.
Gold Run consists of over 360 units and has been in place since the 1980's, so has a long and established presence in our real estate market. Larger complexes such as Gold Run give us more data and more data makes for a more accurate analysis and trend visibility.
Inside Gold Run there is a healthy mix of units from 1-3 bedrooms, first to third floor. Views and square footage varies, as do features such as elevators, underground parking, overlooking the creek or how close to the Health Club the condo is.
For these reasons and more, the Gold Run Condos attract a diverse array of residents. Owners and tenants who occupy Gold Run stay anywhere from 3 months to 30+ years. They are students, retirees, young professionals and everyone in between.
Whether you are a prospective tenant or buyer, or whether you own at Gold Run and are considering selling or renting out your unit, I can help.
Let's start with some overall Gold Run data:
Like the rest of Boulder County and indeed the whole Front Range, we tend to have a cyclical market. More sales occur in the summer than winter. So why the spike is sales around April? Due to Gold Run's location near CU Boulder, it becomes advantageous to time sales (and rentals) to coincide with the school year.
Most leases start August and have a term of about a year. If you were considering selling your unit, you'd want to make sure that the potential new owner could move their dependent in or find a new tenant in plenty of time to begin another "school year". If you were attracting an investor, you'd also want to show off the existing lease. There is value in having stable tenants who pay on time and keep the place nice, with several more months left on their lease. It gives the new owner a chance to breathe before negotiating a renewal of that lease or finding new tenants or simply making plans for their move-out/move-in process.
Also keep in mind that if you are selling your rented condo to a person who will owner occupy and that buyer has secured conventional financing for the purchase, they will need to move in within 60 days of closing. You cannot have closing in April with a lease in place until the end of July – unless you have arranged a tenant buy out or similar which is certainly easier over the summer break. A lender may want to see proof of this, FYI.
Since contract to closing is normally a 4-6 week time frame, marketing should begin in early spring and the seller should have a plan! Figure out the buyers needs and negotiate the Contract to Buy accordingly. Whether that means considering an extended the closing date, remaining flexible with possession dates or negotiating with the tenants upfront for showing condition incentives and move out date changes, it's better to do this stuff at the beginning than paint someone into a corner later and potentially tank the transaction. Time is money.
Three bedroom condos are harder to find ANYWHERE in Boulder. There just aren't as many of them. In the case of Gold Run Condos, they are located only on the third floor of buildings. As such, fewer are found for sale or rent at any given time and you'll have to forgive the sad lack of data this provides us.
The above chart is a simple visual look at the number of 1, 2 and 3 bedroom units that were sold in 2014. As you can see, a lot more 2 bedrooms changed hands than 1 or 3 bedroom units that year. I can tell you that at the beginning of 2015 I took an overwhelming number of calls from renters who were looking for 1 bedrooms. I currently manage 3 one bedroom units at Gold Run Condos and they are never hard to find good quality tenants for … The type of tenants who prefer to live alone and quietly!
Traditionally, 2 bedroom units have sold quicker and easier than 1 bedroom units though. It's about cash flow and return on investment when this is not your primary residence and 2 bedroom units used to cash flow better. My opinion is that is not the case right now and instead, you could conceivably rent your 1 bedroom Gold Run unit for $1350-1500/month, with a 2 bedroom unit going for $1650-$1950/month. Rent depends on the overall size, condition and location and ROI depends on how much you paid for it too.
Here is what 2015 looked like by December. We saw a little surge in sales this year… Maybe owners wanted to capitalize on the recent appreciation, maybe they got wind of the upcoming Special Assessment (addressed later in this post) and wanted "out" before it ate away at their gain. For buyers, interest rates and the forward charge of their kids toward college, could be a powerful motivation. Young professionals and those retiring into a "lock and leave" lifestyle are lured to Gold Run by the awesome location and nearby amenities without the Peloton or One Boulder Plaza pricing. We'll take a closer look at price/square foot information in a little bit.
By the end of 2017, the picture was similar. Fewer one bedrooms last year, but more two bedrooms hit the market.
As a potential buyer or seller, you are probably eager for me to cut to the chase and talk about price. Some typical questions include:
How much are my Gold Run condos worth?
What improvements should I do to my condo before selling?
When is the best time to buy or sell my condo?
I live out of state or out of the country, does that effect my net after sale?
Every unit is different. At Gold Run Condos, not only do floor plans (and functionality of square footage) vary, but so does the condition, location, features. The info I am providing will give you a ballpark idea of what your condo is worth in today's market, but for a more personal analysis and estimate of value please contact me. At that time, I would be happy to visit the condo to give you a more accurate information.
In 2015 we barely imagined anything at Gold Run would tip the scale at $450,000. In 2016 I sold the highest grossing townhouse ever; $550,000. Cash. DOM = <7
Then came 2017… and the price just rose higher.
Overall, Gold Run sales provide us with a great price/square foot trend line, every year… despite the differences in units. While I would not use this exclusively to price your condo, it's not a bad way to take a quick look at the what a condo of a certain square footage was likely to fetch in 2014-2015. But after you are done staring at this, call me! Because knowing the current market is vital in pricing your condo to sell or for not leaving too much money on the table when it comes time to buy one. Time of year, current inventory, your time vs money motivation and other factors should all affect the list price or offer price.
ONE BEDROOM UNITS @ GOLD RUN CONDOS
If you are the the owner of a one bedroom unit at Gold Run Condos, or think you might like to become one, then check this out:
The data set is small – The more specific we get about the description of the property, the smaller the data set becomes. But despite common misconceptions, there is no real evidence to suggest that the top floor units are more valuable than the ground or middle floor ones. I have found this to be the same every year I analyzed Gold Run. I could speculate about reasons, but as a Buyers Agent, I find that my clients have specific needs and values and it often that has little to do with level of the building. Some love the tree-top feeling of a third floor unit… Not hearing footsteps above you and reduced foot traffic outside the unit is a plus. Others like the convenience of the bottom floor – The ability to move in and move out easily with fewer stairs to climb. For others an abundance of natural light and a pleasant view trumps everything else. Or they want to be over the creek or have covered parking… And it might well be that at the time they are shopping, inventory doesn't include a third floor unit that is for sale etc.
*** NOTE: As a landlord renting to tenants that are not your dependents, you will be required to obtain a City of Boulder Rental License and you will be asked to become Smart Regs Certified (meet minimum energy efficiency standards). Right now a rental license with Smart Regs Cert. is good for 4 years. A license without the Smart Regs certification, is only good until the end of 2018, at which point Smart Regs becomes mandatory. I tell you this because one of the ways to accumulate the "points" needed for Smart Regs, is through insulation. A middle floor unit is insulated by the first and third floor units (who otherwise need to prove attic or basement insulation) and it is much easier for the 2nd floor units to gain points this way.
In 2017:
5 one bedroom condos sold at Gold Run – almost 1 every other month
Average days to sale: 33
Median sold price: $282,000
Units sold at an average of 102% of list price.
Price/Square Footage Comparison:
Gold Run: $417
The Peloton: $543
Landmark Lofts: $590
Wimbledon: $392
Spanish Towers: $354
TWO BEDROOM UNITS @ GOLD RUN CONDOS
If you are the owner of a two bedroom condo at Gold Run, or would like to explore the possibility of, then check this out:
Lots more data for the two bedrooms! While a little confusing at first, look closely and you'll see that prices for similar sized units have been increasing year over year or put another way… For the same price you might have paid for a 2 bedroom of 1300+ square feet in 2012, you now get a condo that is 300 square feet smaller! This is an important distinction when viewing Median prices year over year and noticing little apparent change.
In 2017:
13 two bedroom condos sold at Gold Run
Average days to sale: 56
Median sold price: $410,000
Units sold at an average of 100% of list price.
Price/Square Footage Comparison:
Gold Run: $402
The Peloton: $512
Landmark Lofts: $452
Wimbledon: $346
Spanish Towers: $417
THREE BEDROOM UNITS @ GOLD RUN CONDOS
Three bedroom units at Gold Run are different. Firstly because there are so few of them that it's almost impossible to draw any useful conclusions about how this subset of Gold Run Condominiums is likely to perform (don't let anyone tell you otherwise). Secondly, they are to be found as two very different types of property. Third floor condos sprinkled throughout the complex and multi-level townhouses with attached garages, all located on Springdale Lane and typically of much greater square footage.
*** All data used in this analysis is taken from the MLS I subscribe to. Data input and therefore it's reliability is the responsibility of the listing agent. As such, from time to time in the name of marketing, an agent lists a unit as a 3 bedroom when in fact it might be considered to be a 2 bedroom + den by the Gold Run HOA and City of Boulder. While this now appears to be higher potential for cash flow on paper, it should be noted that the HOA only allows the number of unrelated people to occupy a unit to be equal or less than the number of real bedrooms. The City of Boulder allows up to 3 unrelated people, but in this case they are trumped by the Home Owners Association and penalties for over occupancy will be awarded to the owner. Before you buy or become a landlord, you need to know the difference and how it will affect you.
There are few exceptions to the City of Boulder's 3-unrelated people restriction, but some of the townhouses on Springdale Ln have a 4-unrelated person limit, thereby allowing a landlord to capitalize on the 4th bedroom if there is one. Again, this is subject to the HOA rule of the number of the number of bedrooms and that means not every townhouse will qualify to legally rent to four unrelated people. Honestly since the townhouses were built in the 1980's and some have undergone remodeling and bedroom additions, it can be a bit tricky figuring out where you stand on this and depends a lot on whether the HOA determines the new bedroom to be legit. You and your Realtor/Property Manager need to do some due diligence on this.
In 2017:
4 three bedroom condos and townhouses sold at Gold Run – That's just one every 4 months!
Average days to sale: 45
Median sold price: $544,900
Units sold at an average of 100% of list price.
Price/Square Footage Comparison:
Gold Run: $524
The Peloton: $ (no 3 bedrooms sold in 2017)
Landmark Lofts: $368
Wimbledon: $ (no 3 bedrooms sold in 2017)
Spanish Towers: $371
And finally the charts you can appreciate forever! These are LIVE. Each time you visit this post, the charts have updated with the most recent monthly data. Look no further for a wealth of up-to-date info.
Median Sales Price – using rolling 12 month data to even out the seasonality that we experience in the market in Boulder CO.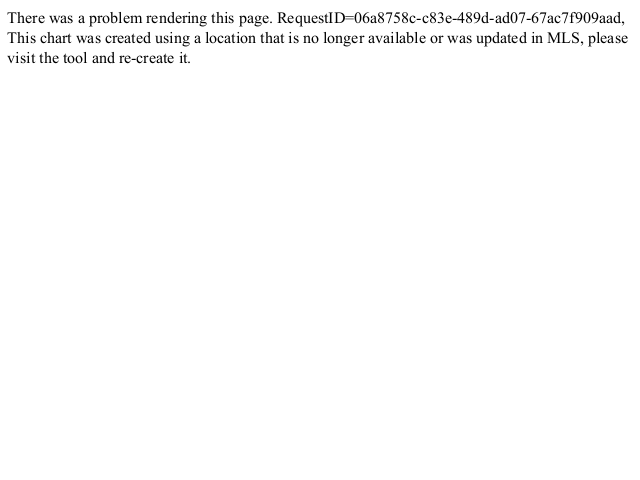 Median Days on Market – Remember, we don't have many condos that are 3+ bedrooms so the data pool is tiny!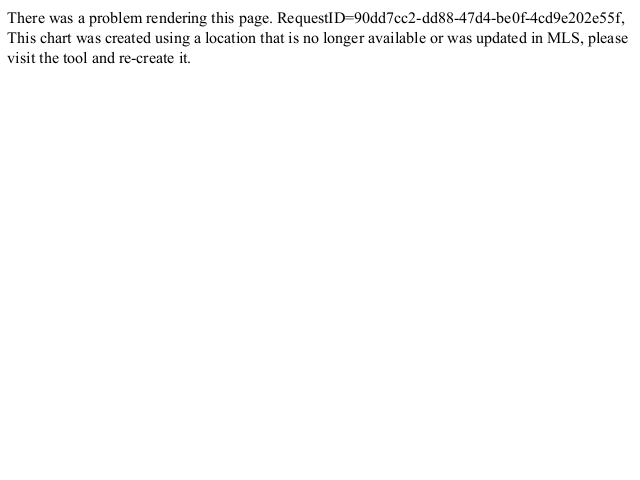 Inventory of Homes for Sale is done with monthly data so that we don't count a listing that has been for sale during two different months, twice.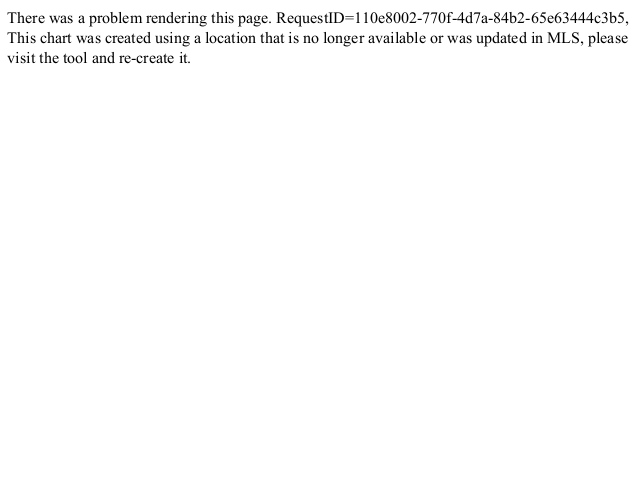 And lastly, Median Price/Square Foot also using that rolling 12 month data to highlight the trend vs individual months. Interesting isn't it? Two bedrooms are not significantly bigger than One Bedroom units in many cases, but their ability to generate more rent is substantial. This makes them more valuable by the square foot.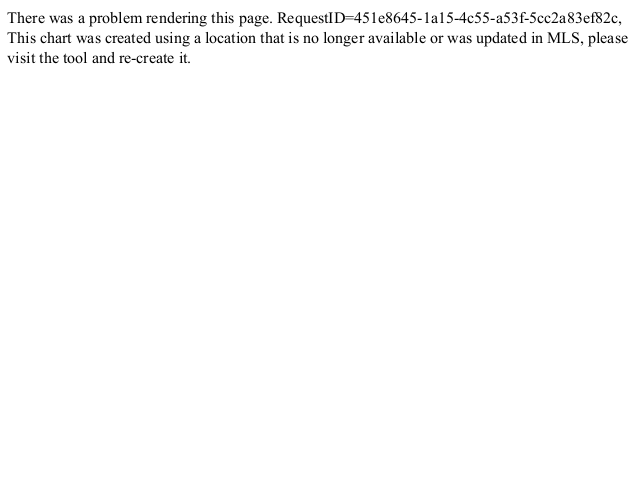 GOLD RUN CONDOS HOMEOWNERS ASSOCIATION
Every owner pays to belong to the condo association. The cost depends on the size of your unit and includes such things as snow and trash removal, grounds care, exterior maintenance, health club and of course, management.
HEALTH CLUB
Gold Run Condos have some of the best amenities around! The dues an owner pays entitle the residents of the unit to use the 8,000 square foot Health Club, featuring indoor heated, salt water pool, indoor ADA compliant hot tub and rooftop hot tub, 2 racquetball courts, tennis courts, sand volleyball court court and generously outfitted exercise room.
GOLD RUN SPECIAL ASSESSMENT
The HOA dues also cover exterior maintenance, which means when the roof needs replacing, the decks refinishing and the elevators maintained, the HOA takes care of getting it done and should have accumulated enough money as depicted in a reserve study, that the work is covered. Around 2014-2015 however, when the Gold Run Homeowners Association chose a new management company, it was discovered that there was much deferred maintenance and not enough in the coffers to cover it.
As is normally the case in these situations, the Gold Run HOA board met and discussed options. An increase in dues? A special assessment? A combination of both? One thing is for sure… You can't just let a complex deteriorate and become either unsafe or unattractive or it begins to bite you when you go to sell, rent or walk up the stairs! So at the end of the day (which was just November 2015) it was determined that a special assessment was the desired remedy. It meant that each condo and townhouse owner was assessed an amount that needed to be paid in full within the first 3 months of 2016. This was the first special assessment in Gold Run's existence, if I'm not mistaken. The advantage that a special assessment has over a dues increase is, in my opinion, two fold.
The money comes in quickly, thereby allowing the overdue work to be done quickly, without the HOA taking on debt.
The current owners pay for the deferred maintenance, rather than passing the cost along to the new owners over the coming years. Yes, any owner can sell a unit at any time, but what is likely to happen is the contract to buy will state that any special assessments the seller is notified of before closing will be the responsibility of the seller.
Now, in the case of Gold Run, some buildings have elevators but some do not. The elevators were at the end of their safe lives and replacement is due. Not something you want to be put off if you own a third or second floor unit and not something a landlord should feel good about when his tenants are involved either. The Board of the HOA assessed a general special assessment to all owners, then levied a second assessment on owners of units that are in elevator buildings. All in all, if you had to pay for the assessment you were looking at a $6000-9000 bill at the beginning of 2016.
Understandably, not everyone was happy about this and some will even find this a hardship. Owners, the HOA did gather info on behalf of owners and had ideas for making this payment that wouldn't require selling units.
You might also find more information on the HOA website. Use your login to access the "owners only" pages and get access to the financial documents, budget, minutes of Board meetings etc.
THINKING OF BUYING OR SELLING GOLD RUN CONDOS OR TOWNHOUSE?
Whether you are a buyer or seller, you need accurate, up to date and thorough real estate information pertaining to Gold Run. This post is just a start.
Contact me for an opinion of value, to see the current inventory (sellers must view their own condo as a buyer would and compare it to the buyers other options, as a buyer would) and review the latest sold data.
A successful sale is one that gets you where you want to be going, quickly and leaves no money on the table. That means we need to have a goal and a strategy. The first step is easy… Just CONTACT ME.